Welcome to the new blog! I've contemplated this for a while now, and finally decided that it is time to have a place to post some of the hundreds of pictures I take. This will let me use the space on "Never ending Journey" for the chatter and the space on "If Only I Could Find My Pen . . ." for the literary endeavors (I've really been lax on this last one, haven't I?).
This collection is from the Bosque del Apache Wildlife Refuge, a wonderful place about an hour and a half from my home. I spent the day with a friend here, and shot over 300 photos. Boy, was it hard to narrow them. And, yes I did narrow the selection.
The first few shots are of metal statuary at the museum. Not real critters, but fascinating art work.
**** CLICK ON THE PICTURE TO SEE THE FULL ALBUM ****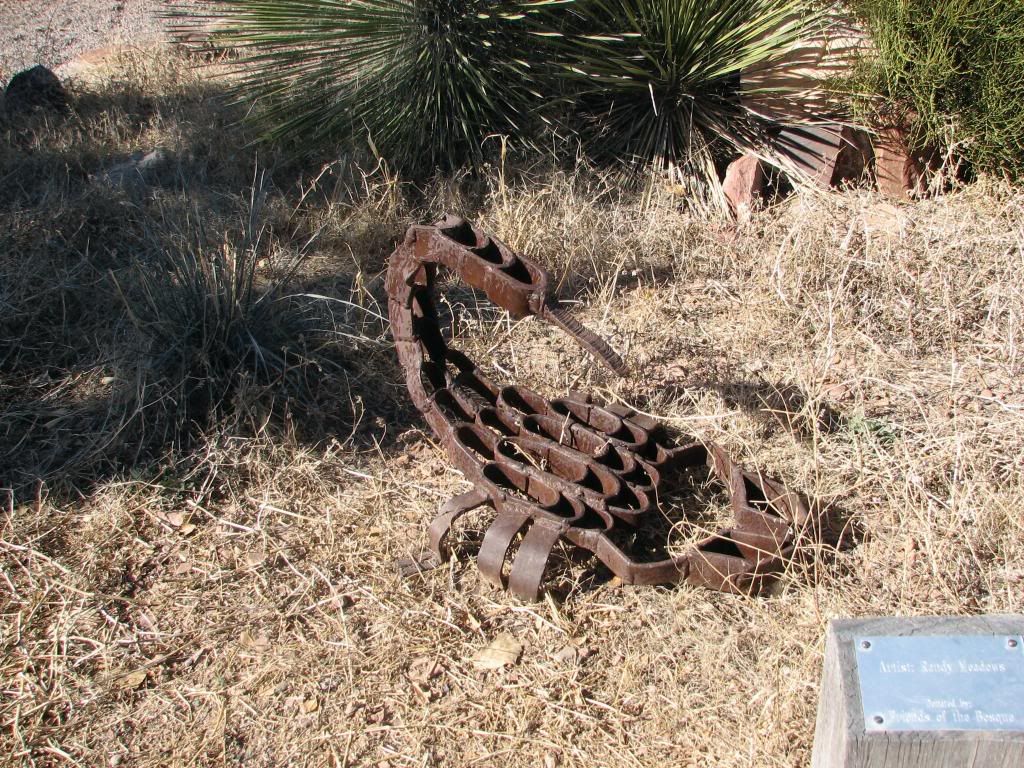 And goodnight.